Sunday Services update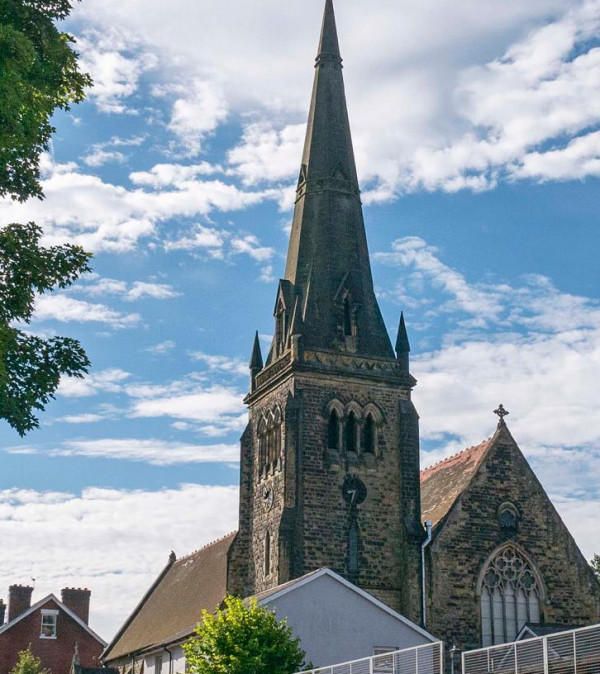 From Sunday 28th February we are pleased to start offering in person worship in the church building. Our first priority is for those who are unable to access the service on Zoom, and from the following Sunday, others are welcome to come into the building too. Seating will be limited to accommodate social distancing. Everyone will need to hand sanitise, wear a face covering unless exempt, and singing is not allowed. Please don't come if you are unwell. If you are unable to come in person, the service will continue to be accessible on Zoom.

If you would like an invitation to the Zoom please register here. (bit.ly/stpeterstw2020)

We have continued putting a service for Sunday on the Sunday Services page. This enables you to follow a service but at a time which may be more convenient for you. 
The live recording of the sermon can be found under resources, in the media library. 
Sermons
Allchurches trust grant


Before Christmas St Peter's was delighted to be awarded a grant from Allchurches Trust towards installing the new audio equipment at Church. The new sound desk and microphones have significantly improved the sound quality for the services. Unfortunately, we have not been able to enjoy the full experience whilst all our services are streamed over zoom. However, you will hopefully have noticed that the volume and quality have vastly improved to allow an undistracted participation in services.
We want to thank all of you that contributed financially to the project and allowed us to install it and we hope we will soon be able to all join together in person.
Simply Christianity
We are running Simply Christianity courses on zoom. 
Five evenings looking at the claims of Jesus from Luke's gospel. Do join us if you you have questions about the Christian faith. 
No question too easy or hard.
Mike for more information or to join a course.



Find answers here What is Christianity

Real Change
We are going to run a new 'Real Change' course in the spring, particularly focusing on anxiety and all its relatives (fear, worry, scrupulosity, doubt etc.). 
'Real Change' isn't a self-help group, but a God-help group - we prayerfully read God's word to understand ourselves and to allow the Spirit to reshape us into Christ's likeness.
Mike if you would like to join or have questions.


Corona Virus Pandemic
Most of the groups and activities we describe on our website refer to pre-coronavirus times. 
Our Sunday services are accessible on Zoom, starting at 10.30am. Our prayer and bible study meetings are held also on Zoom. Please if you would like to know more or join us.