Sunday Services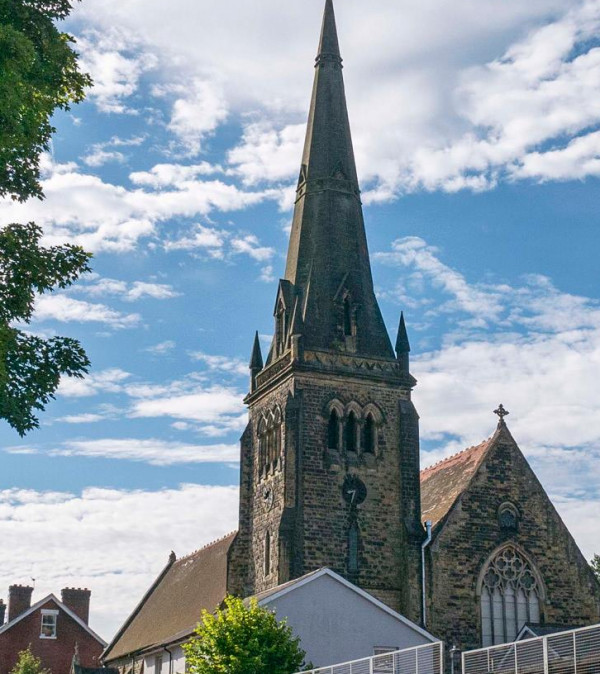 It's great to be meeting together in person on Sundays, with the opportunity to gather outside after the service in groups of 6 to chat - socially distanced and without face coverings.
Inside, seating is appropriately distanced and socializing is still restricted. Everyone needs to hand sanitize as they come in, wear a face covering unless legally exempt, and singing by the congregation is not currently allowed.
Our Morning Service at 10.30am is repeated at 6.30pm, so that more people have the opportunity to meet in person. Please don't attend if you are unwell. If you are unable to come for any reason, the 10.30am service will be accessible on Zoom.
Below you can register your interest in attending either the Morning or Evening Services. Most of the seats at 10.30am are reserved for the elderly and families; there are a few remaining seats which will be allocated on a rota basis. We still want you to book so that we know how many would like to come, and we'll confirm or otherwise if we can fit you in! Currently, if you book for the 6.30pm service, you are guaranteed a place.

If you are unsure whether you already have a regular booking, or if you wish to book seats for a specific date, please contact Lindsey (administrator@stpeterstw.com). Otherwise please book for regular attendance by clicking the button below. Thank you.


If you would like an invitation to the Zoom please register here. (bit.ly/stpeterstw2020)

At the moment we are putting a service for Sunday on the Sunday Services page. This enables you to follow a service but at a time which may be more convenient for you. 
The live recording of the sermon can be found under resources, in the
media library
. 
SPY & CY Youth groups
Returning to Church
From Sunday 25th April
The 10 - 14's will meet during the Sunday morning service at 10.30am for bible teaching in a  Covid safe group. Please go straight to the Youth room.

Our 14-18 year olds meet for CY each Sunday evening during the evening service at 6.30pm in a Covid safe group. Please go straight to the Youth room.
Together we look at the Bible and talk about what faith in Jesus looks like at home and school. 
We hope to restart social events once restrictions allow. 
Allchurches trust grant


Before Christmas St Peter's was delighted to be awarded a grant from Allchurches Trust towards installing the new audio equipment at Church. The new sound desk and microphones have significantly improved the sound quality for the services. Unfortunately, we have not been able to enjoy the full experience whilst all our services are streamed over zoom. However, you will hopefully have noticed that the volume and quality have vastly improved to allow an undistracted participation in services.
We want to thank all of you that contributed financially to the project and allowed us to install it and we hope we will soon be able to all join together in person.
Corona Virus Pandemic
Most of the groups and activities we describe on our website refer to pre-coronavirus times. 
Our Sunday services are accessible on Zoom, starting at 10.30am. Our prayer and bible study meetings are held also on Zoom. Please if you would like to know more or join us.